End-of-series sell out!
-10% off: order 1 or 2 items and pay $89,99 $96,99 per item
-20% off: order 3 or 4 items and pay $79,99 $96,99 per item
-30% off: order 5 or more items and pay $69,99 $96,99 per item
A minimalist alarm clock, built to embody simplicity and offline tranquility. Pleasant analogue feel, beautiful design and high-quality alarm sounds for a gentle and stress-free wake-up. Unplug and embrace each day with Mudita Bell.
Special Price
$89.99
Regular Price
$96.99
Lowest price in the last 30 days: $96.99
Current delivery time: EU 1-3 working days, NON-EU 5-7 days.
14 days money back guarantee.
Why Mudita Bell?

Analog mechanism

10 soothing melodies

High-quality speaker

Rechargeable battery
Benefit from simplicity

As an offline device with a quartz mechanism, Mudita Bell offers the comforting feeling of being unplugged, without constant notification or excessive distractions. Without blue light-emitting screens or overwhelming amounts of online stimuli, Mudita Bell can help improve the quality of our sleep, as well as overall well-being, simply by turning our bedrooms into tranquil offline spaces.
Acoustic tones and nature sounds for a better start to your day
Waking up in the morning can sometimes be filled with anxiety and stress. However, with Mudita Bell, you can wake up more naturally to carefully crafted acoustic music or the beautiful sounds of nature.
High-quality speaker
The 3W speaker, allows you to fully experience the carefully composed melodies and sounds. Mudita Bell's sound is clear, natural, and undistorted.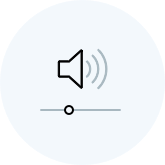 Adjustable alarm volume
Whether you consider yourself a light sleeper or a heavy sleeper, it is possible to adjust the volume of the alarm to meet your needs.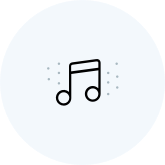 Choose your wake-up melody
You'll be able to choose from 10 different wake-up melodies which is unusual for a classic, analog alarm clock.
Functional minimalism to fit every bedroom

Our main objective is to encourage you to remove your phone from the bedroom and experience the bliss of using a simple, minimalist alarm clock, intentionally built to make waking up more enjoyable. Mudita Bell is our version of a modern-day classic.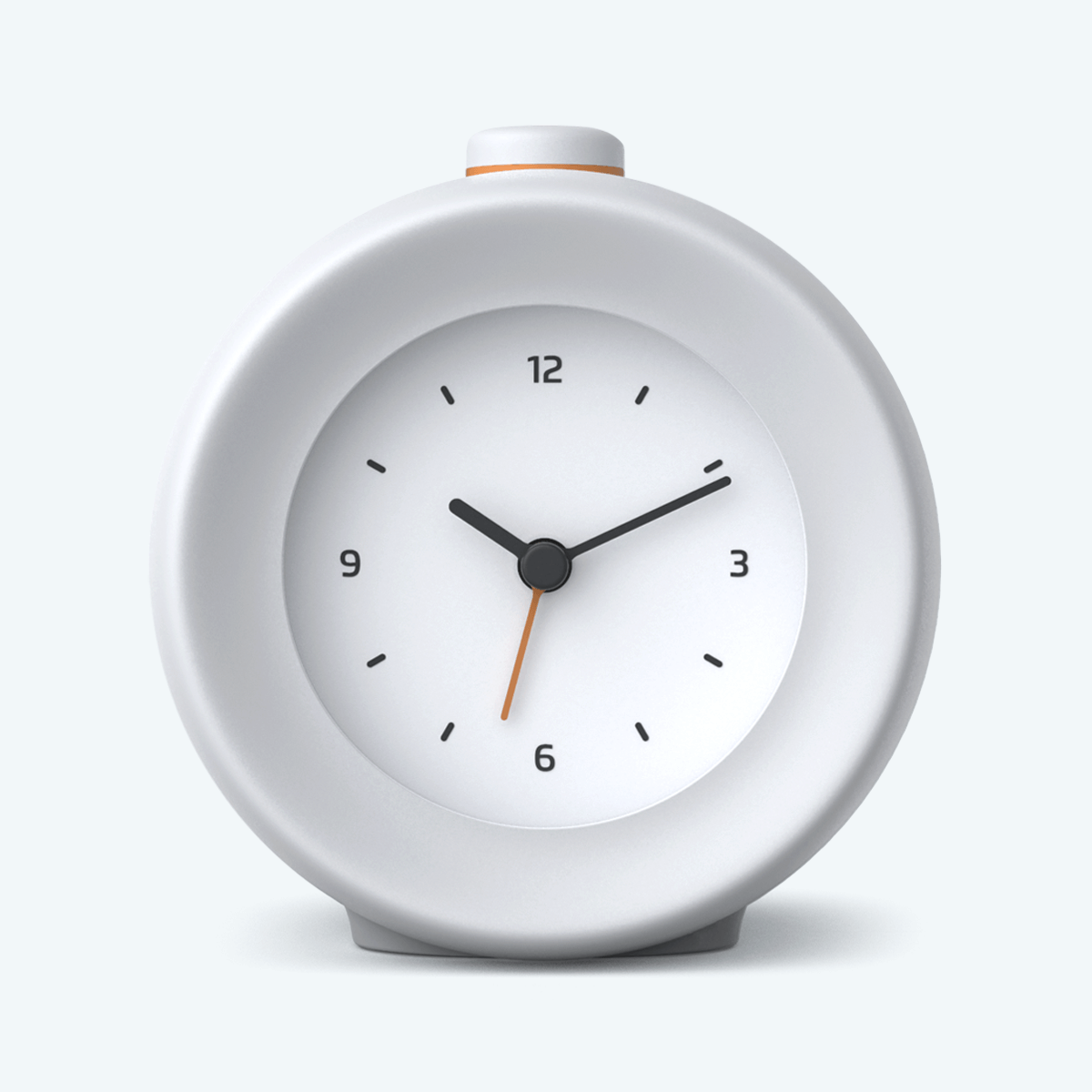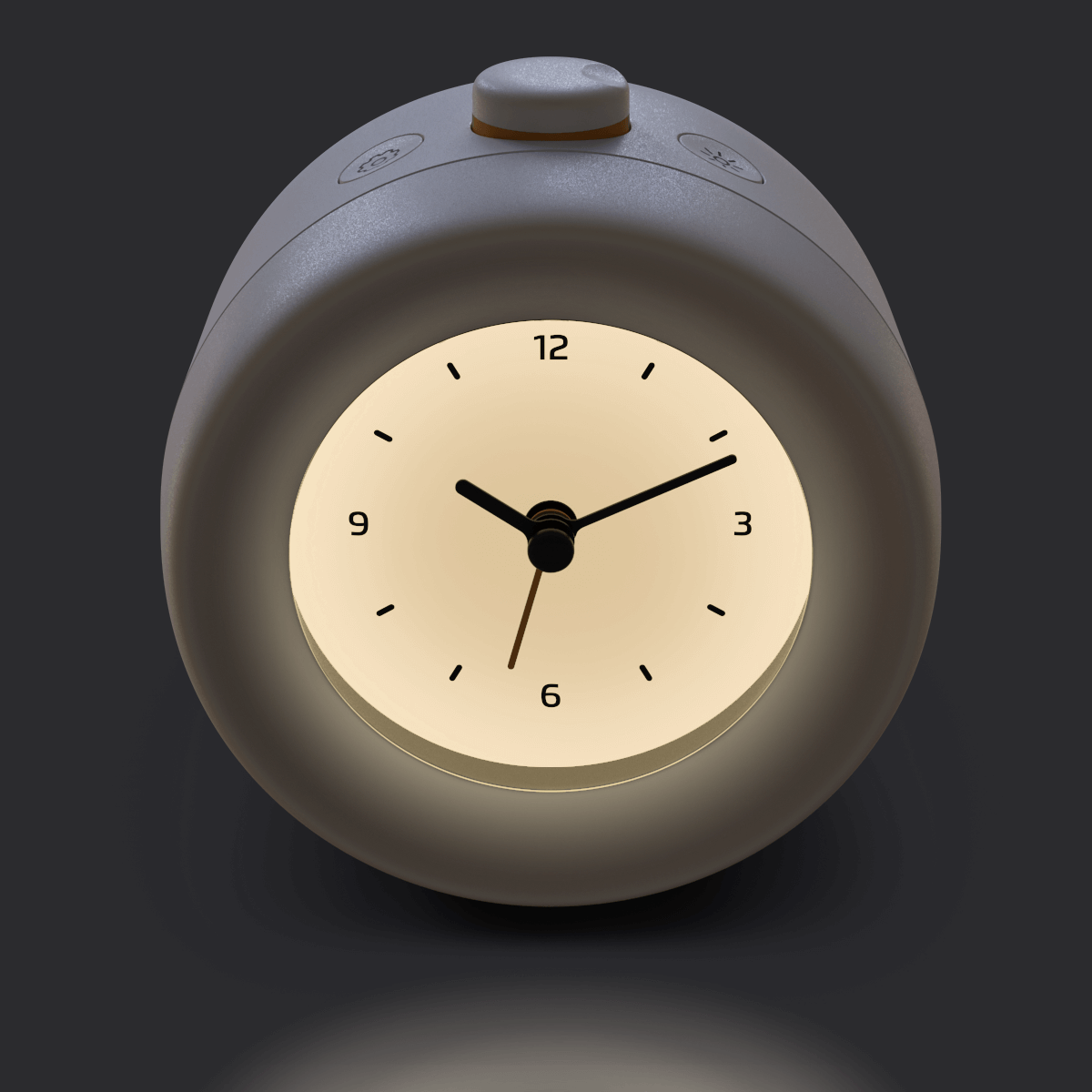 Subtle backlight with minimized blue light

In order to make the face of the clock readable at night, but not to disturb your sleep, we have equipped Mudita Bell with a soft and warm backlight (2700 K). Additionally, the intensity of the light is adjustable. A short press on a dedicated light button allows you to easily light up the clock face for a few seconds, while a longer press keeps the light on, creating a calming atmosphere in your bedroom.
Rechargeable battery

We believe that there are too many devices on the market which need frequent charging. Not to mention that single-use batteries are harmful to the environment and contribute to excessive e-waste. Mudita Bell is equipped with a rechargeable 2600 mAh battery.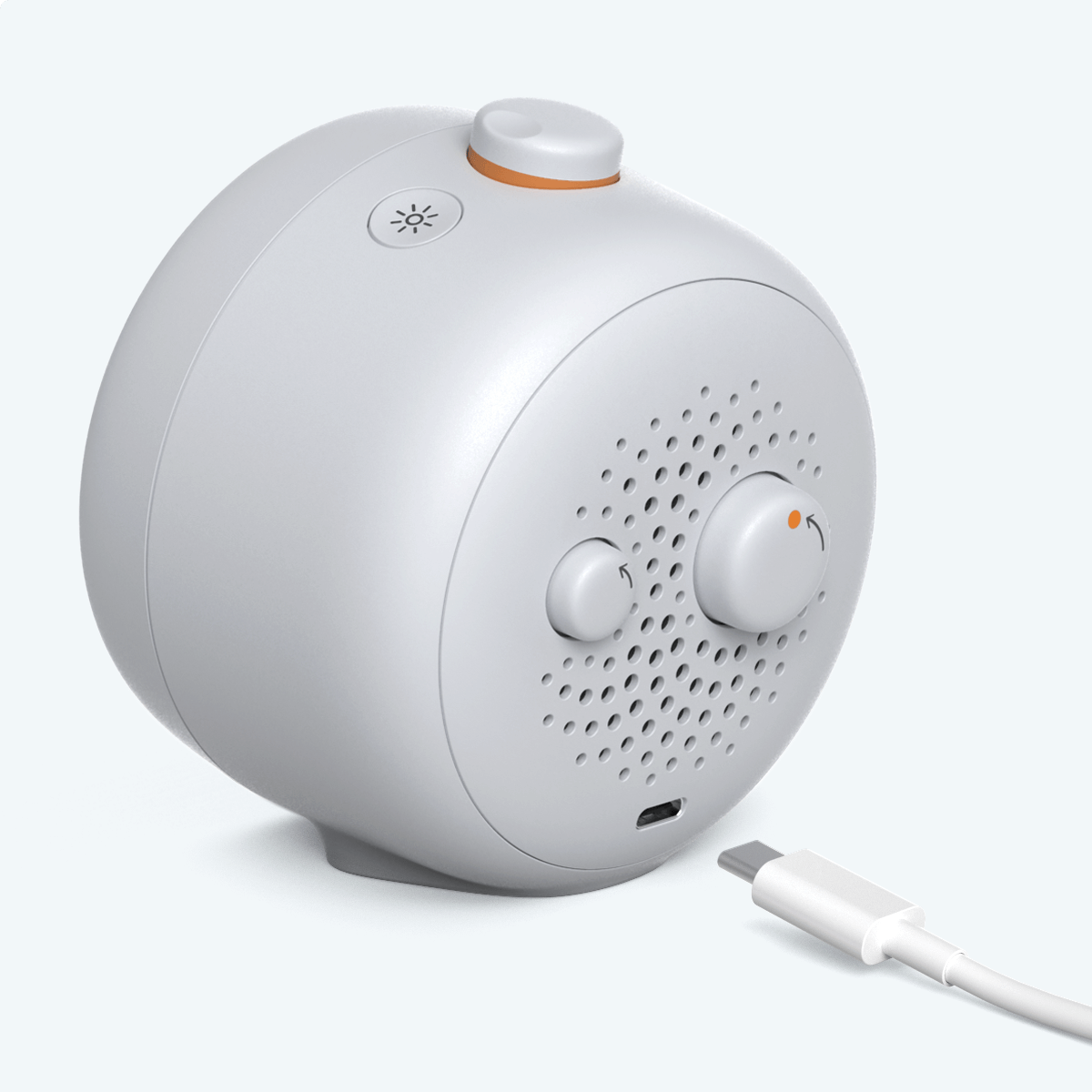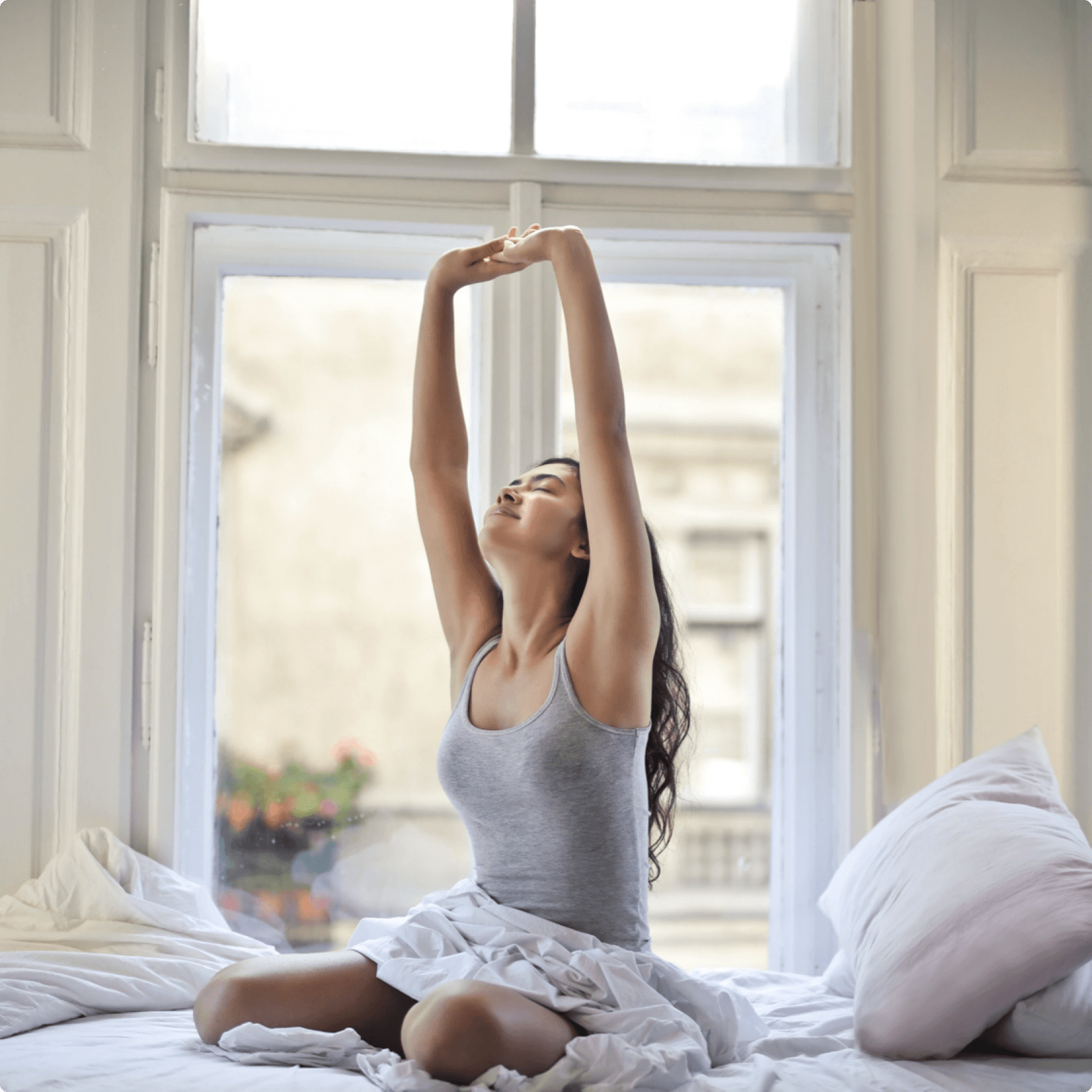 Subtle light-enhanced alarm to help you start a new day even more naturally

Your body is created to naturally wake up with the sunrise. Mudita Bell lights up gradually at the alarm time with a warm light in order to make waking up in the morning easier and more pleasant.
Snooze option if you need that extra time in bed

We understand that some people cannot picture a wake-up routine without the snooze button. If you feel like sleeping slightly longer, you have the option to mute the alarm and sleep for additional minutes.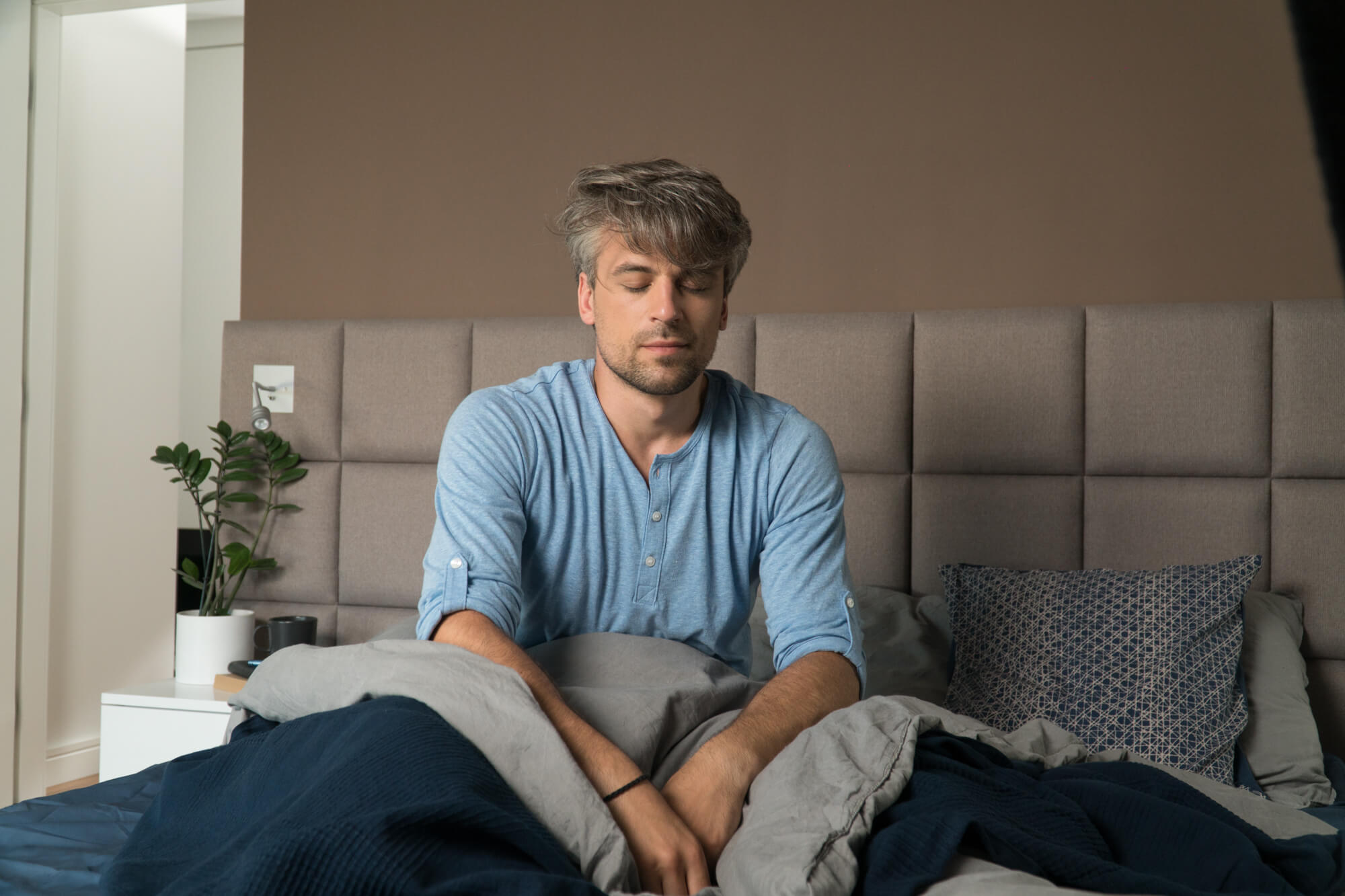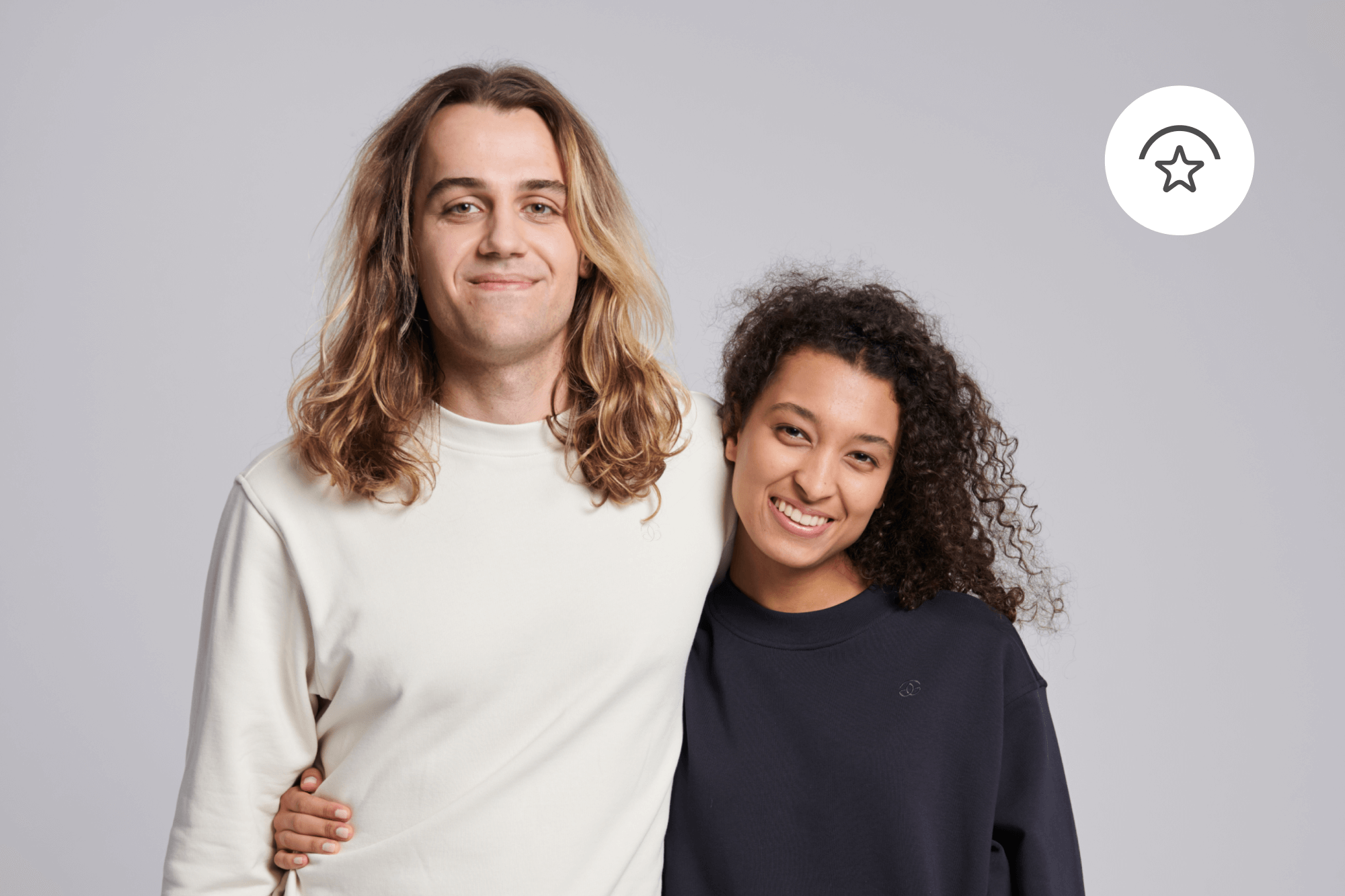 Pioneer Club
Purchasing Mudita Bell grants membership in Mudita Pioneer Club: a community of Mindful Technology enthusiasts and creators, where we celebrate your individuality and commitment to our mission. Pioneer perks include: an insider newsletter and access to a restricted Pioneer category of Mudita Forum, a chance to shape the Mindful Technology of tomorrow, priority access to beta-tests and the best deals (even 40% off) on our new products.
More Information
Colors
Pebble Gray
Dimensions

Weight
240 g
Display

Analog with 2700 K front light

Material

ABS (common thermoplastic polymer that is easy to recycle)

Number of melodies
10
Audio

Max 3.5 W TDA speaker

Battery

Capacity: 2600 mAh

Type: Li-Po

Charging: 3-5 hours

Battery life: Minimal use (general alarm functions): ~5-6 months

                      Moderate use (general alarm functions + frequent use of lighting): ~1 month

Charging
USB-C cable (included)
Other

Frontlight (2700 K)
In The Box
Box includes
Mudita Bell

USB cable

Quick Start Guide
Shipping
Standard delivery
Free shipping with purchases over $290.00
Returns
The customer can return any item within 14 calendar days from the date of receipt. Please note: the customer is responsible for covering the cost of shipping the item back to Mudita. All details are outlined in the Terms of Sale available on our website.