Vegan, plant-based cork strap available in natural or dyed black color. Interchangeable straps with just one click. Perfect match for your Mudita Moment.
Lowest price in the last 30 days: $36.99
Current delivery time: EU 1-3 working days, NON-EU 5-7 days.
14 days money back guarantee.
Cork Strap for Mudita Moment
Our additional cork straps for Mudita Moment are available in natural or dyed black color. Equipped with a quick-spring bar movement that enables you to change straps with just one click.
Vegan watch strap

Naturally grown cork is a plant-based material used to make watch straps. Each cork strap has a unique pattern. It has a soft, smooth surface which makes it very pleasant to touch and comfortable to wear, without compromising on durability.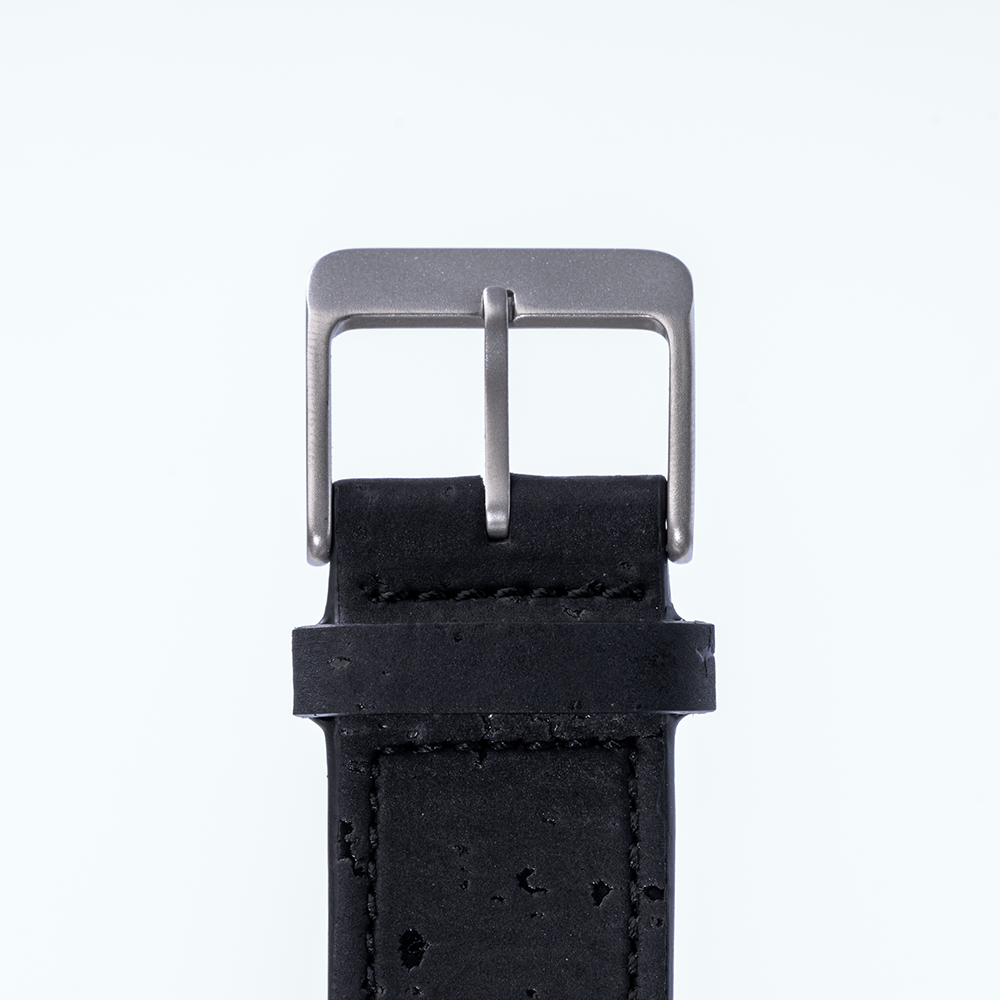 Plant-based material

Cork is a layer of bark tissue, harvested from the cork oak and transformed into the material. Trees are not harmed during this process and cork naturally grows back. This production requires experienced workers, who specialize in harvesting cork. The material used for production is grown in the Iberian Peninsula in Europe.
Cruelty-free alternative

No animals or plants are harmed in order to produce cork. This material naturally regrows and can be harvested multiple times from the same trees. All materials used for the production of our cork strap are 100% vegan and plant-based. They remain strong and durable and adjust to the wearer's wrist. This is the new alternative to traditional leather or synthetic watch bands and straps.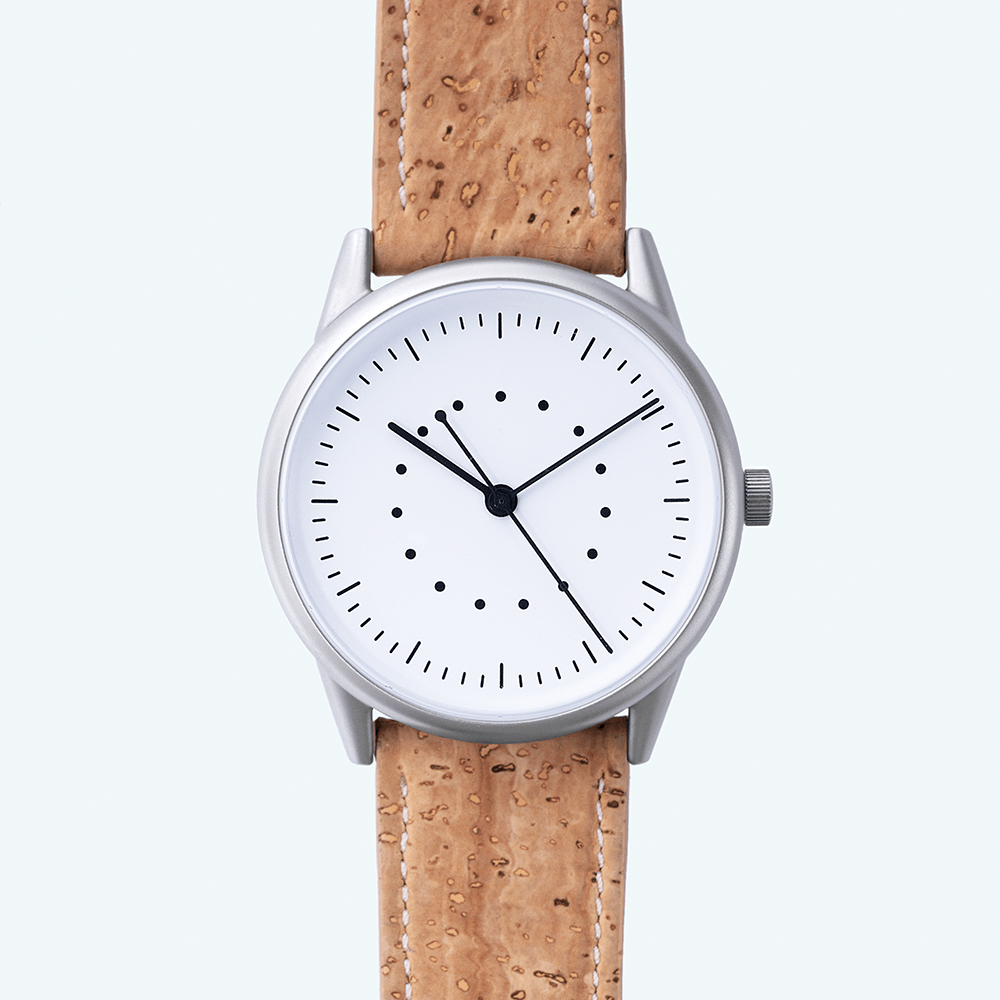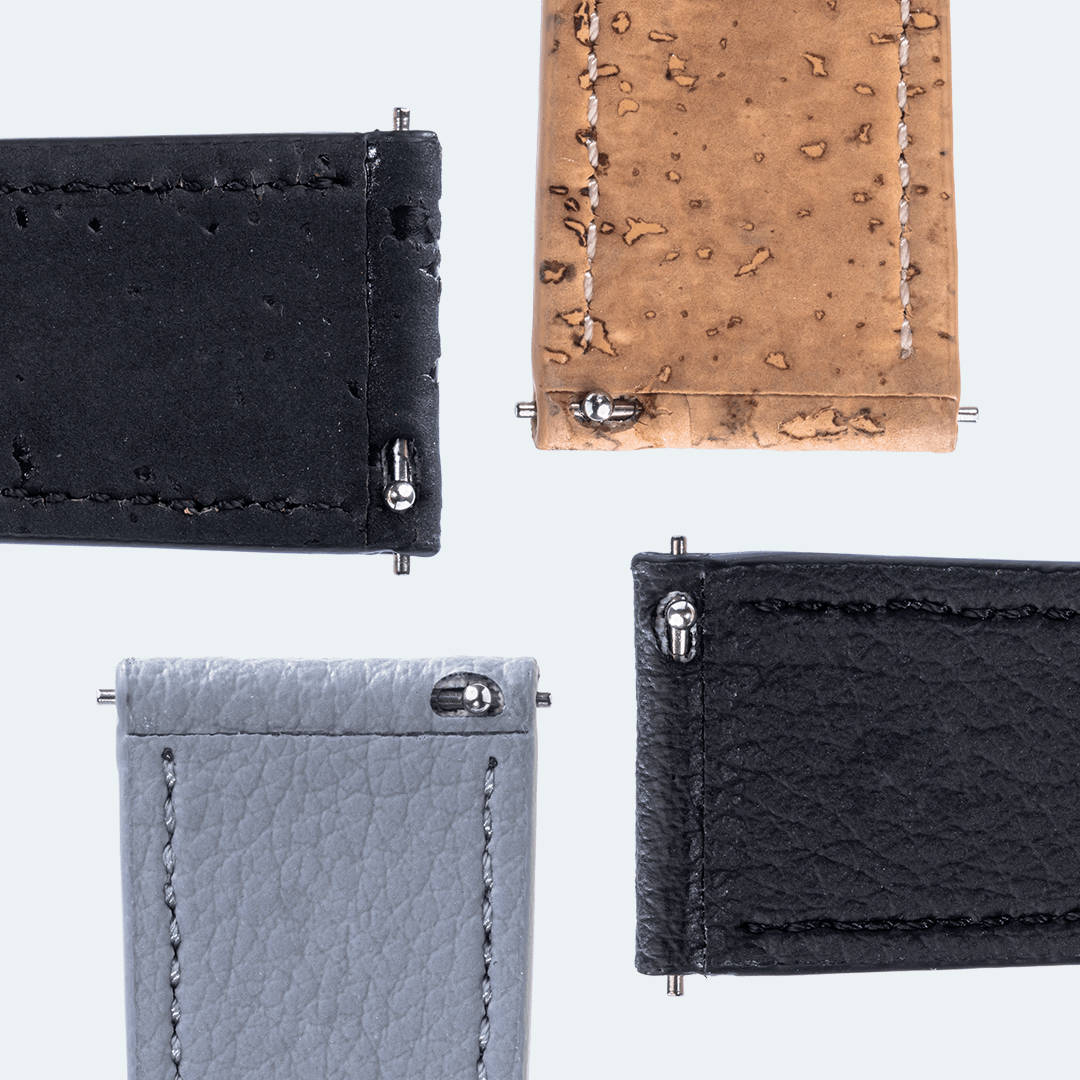 Adjust your Mudita Moment

Change and transform your Mudita Moment however you like. Each strap is equipped with a 316L stainless steel buckle and quick-spring bar movement enables you to change straps with just one click. There are no tools required to change straps. All the straps available in our store will be a perfect match for your Mudita Moment.
Cork strap - how to care

Our cork straps are water-resistant to splashes which may happen when the watch is worn every day. However, we do not recommend wearing the watch while showering, bathing, or swimming. Clean the straps with a clean, wet cloth, without detergents. The straps are not machine washable. When the time has come to replace your straps, recycle metal parts and dispose of the straps in a mixed-waste bin. We recommend changing your strap every six months for hygienic reasons.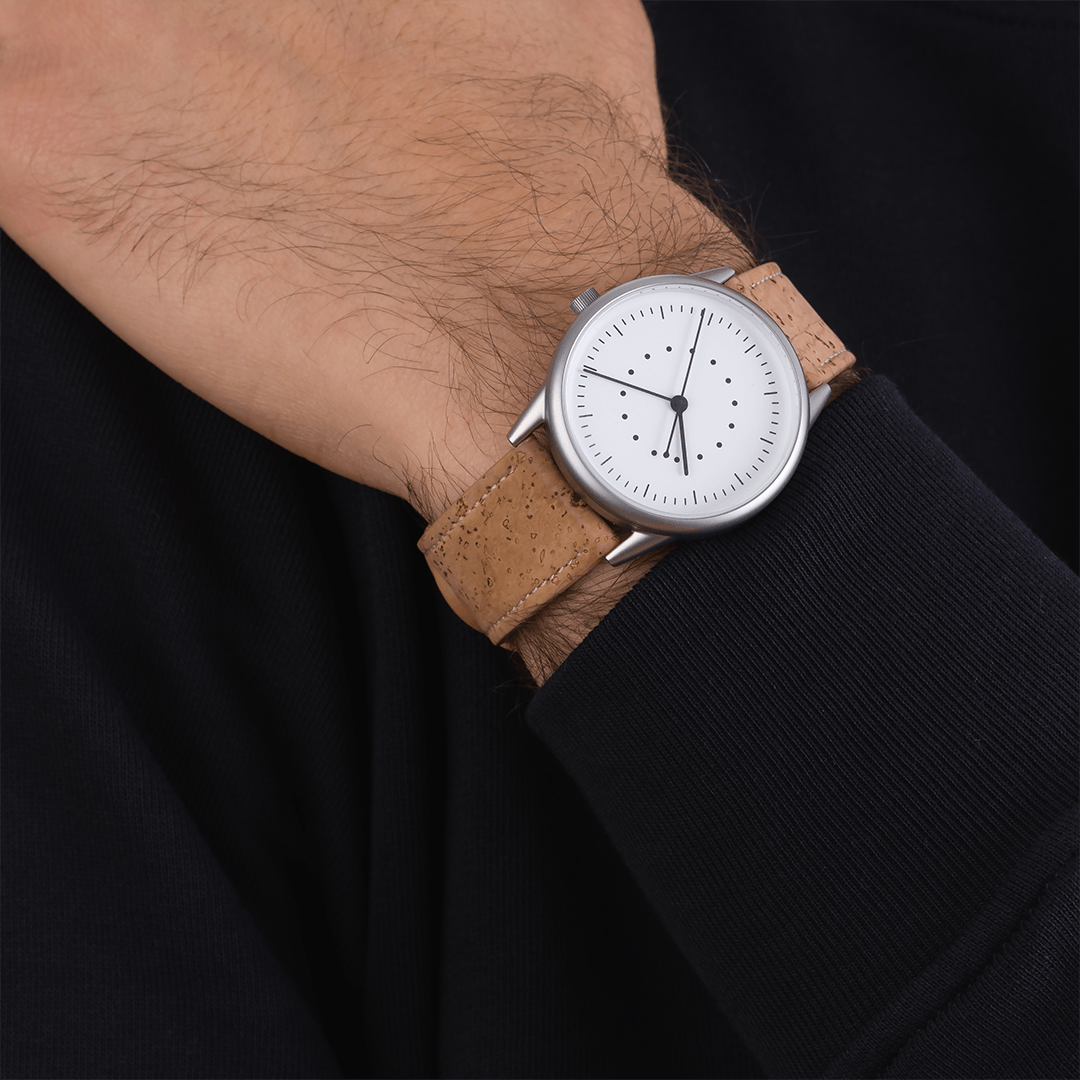 More Information

| | |
| --- | --- |
| Material | Naturalny korek |
| Strap Buckle | 316L stainless steel |
| Width | 20 mm |
| Strap Size | Wrist 150-202 mm |
| Strap Fixing | Quick spring release bar |
In The Box
Box includes
Cork strap with buckle

Strap information
Shipping
Standard delivery
Free shipping with purchases over $290.00
Returns
The customer can return any item within 14 calendar days from the date of receipt. Please note: the customer is responsible for covering the cost of shipping the item back to Mudita. All details are outlined in the Terms of Sale available on our website.